Do you feel stuck in fear-based thoughts, limiting beliefs,
or harsh inner dialogue that is holding you back?
Do you feel stuck in fear-based thought patterns that are holding you back from courageous living and courageous choosing?
Would you
like to get unstuck?
You can.
Our brains get accustomed to old thought patterns, like apps running in the background of our consciousness. But you can shift out of your fear-based thought patterns and reframe your thinking around them.
How?
By first identifying, understanding, and accepting them.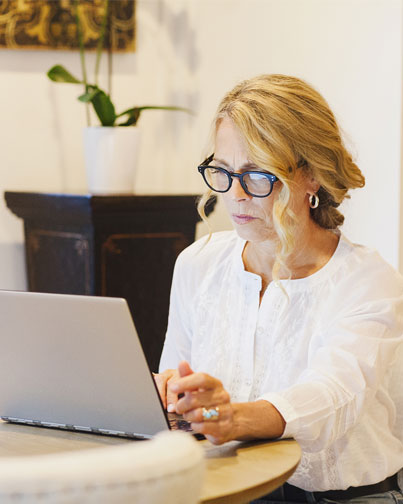 That's why I created The FEAR Formula digital course, to help people change their relationship with fear and build a path forward of courageous living and courageous choosing.
It's intended for anyone struggling with:
Low self esteem
Imposter syndrome
Limiting beliefs
Thinking "small"
Second guessing feelings/decisions/ideas
Insecurity
Worst-case scenario thinking
Feeling the need to constantly apologize
How do I know it works? Because I struggled with all these feelings myself and used the same strategies to change my relationship with fear.
I spent three decades of my life being afraid, unsure, and trapped by harsh and negative inner dialogue. The words I heard (my early life experience) fed an internal narrative that prevented me from communicating confidently or effectively. I felt stuck and small, afraid to speak up, take up space, self-advocate, or want anything different than what other people envisioned for me. At times, it felt as if I was sleepwalking. It wasn't working. And it wasn't sustainable. Read more here.
Then I started to get curious about how we humans navigate fear, about the science behind it. I began reading and researching to better understand the fundamentals of neuroscience and cognitive behavior—why we do the things we do, what makes us tick, and how we can change our thought patterns. I also sought support from mental health professionals, therapists, coaches to develop strategies for shifting my own fear-based thinking. 
And things changed. I started to feel more empowered, emboldened, and better in my skin.
I got unstuck.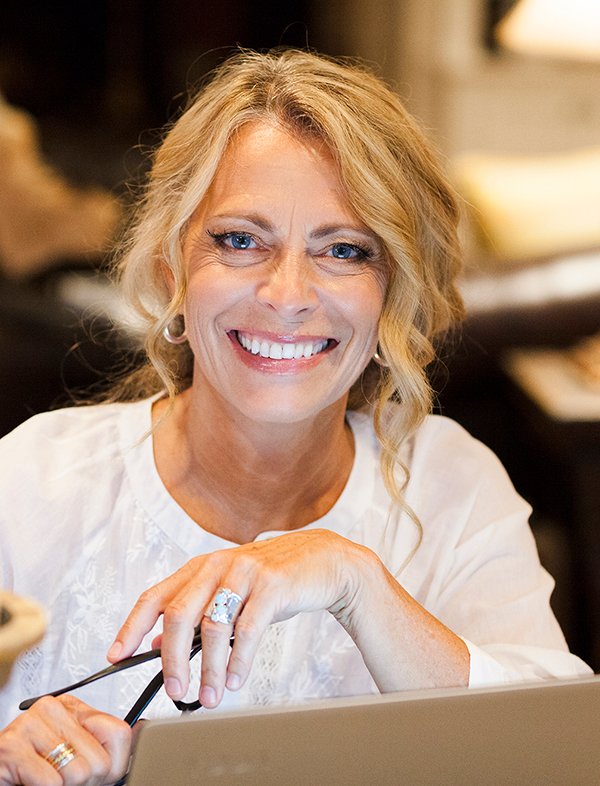 That's when I became committed to helping other people do the same thing.
I'm excited to offer these same tools and strategies in my digital course, The FEAR Formula: How to Get Unstuck and Lean into Courage.
What does the course offer?

You will learn concrete, actionable, and effective strategies for shifting fear-based thought patterns using the following steps:
FIND:

Identify deeply rooted fears and explore how you have cultivated your unique Fear Journey.

ENLIGHTEN:

Gain clarity around narratives you are creating and discern the extent to which they are based on reality.

ACCEPT:

Take agency of your fears and create new narratives regarding self-perception, thought and behavior.

REFRAME:

Apply the strategies learned in the first three steps so that you can develop empowered, confident thought patterns and build a path forward of courageous living and choosing.
Enroll in The FEAR Formula course.
Enrollment Price – $325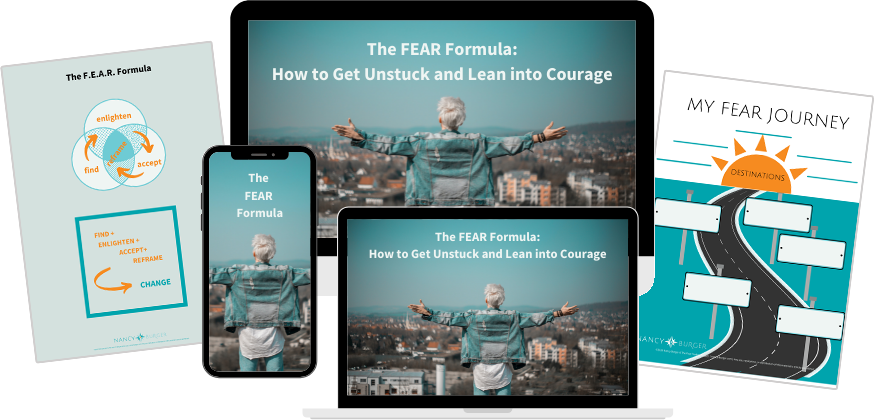 Videos, downloadable and reusable worksheets, and other course materials including:
A personalized Fear Journey Template

to explore your unique relationship with fear

Easy-to-follow information

on the science of fear and how we humans respond to it

Reflection and discovery worksheets

to help you gain clarity around the thought patterns that are holding you back

Engaging, effective exercises

for shifting out of fear-based thinking

Guided audio tracks

that teach effective relaxation techniques

Video introductions

for each module to keep you organized and on track (and recap what you learned in prior modules)
What is the format of the course?

The FEAR Formula steps are presented in six, self-paced modules that include a combination of video lessons and downloadable worksheets, assignments, and other course materials. The instruction is clear and easy-to-follow and the course is organized so that each module builds on the one before—to facilitate flow and reinforce learning. The self-paced format offers flexibility to complete the lessons at your convenience, and each module has a video intro to recap the prior module's concepts so that you can stay on track.
These are the same concepts I teach to my individual and corporate clients, with the bonus that each module in the course includes a guided relaxation and/or energy medicine technique to complement the learning process.
"I often can't see my own fears because I don't want to see them or I don't know how to look. Nancy Burger's F.E.A.R. Formula course guided me not simply to see my fears but also to investigate and learn from them. Nancy's evidence-based grounded approach and compassionate touch let me examine my fear of providing for my daughters' education in an uncertain future with curiosity, compassion, and action. Indeed, I found my fear and found my way forward. As an effective fear strategist for individuals and teams, Nancy has no competition."
Jeffrey Davis, CEO of Tracking Wonder Consultancy and author, TRACKING WONDER: Reclaiming a Life of Meaning and Possibility in a World Obsessed with Productivity
"The FEAR Formula course helped me examine and better understand past life events that are emotionally triggering for me, and I sincerely felt a shift as I moved through the lessons. The modules are well organized and easy to follow and guided me through discovery work that provided an important and effective vehicle for change. Nancy's clear and concise guidance ensured a seamless flow from one section to the next, and her presentation style, course materials and graphics made the experience both aesthetically pleasing and engaging. I highly recommend this course to anyone who has been guided by fear but would like to make more positive, empowering choices."
"Finding this course so fascinating and empowering, it's been such an interesting and helpful take on how to think about fear. I found the exercises and worksheets to be very helpful and clear. The graphics are beautiful and pull you along, as does the music. I especially love the practical tips like the breathing exercises and the neuroscience. It's extremely useful to understand how it works in the brain and how to take action to control the body's response. Nancy is a very compelling and encouraging coach. She has a presence, a combination of warmth, knowledge and empathy, that inspires immediate trust."
MY GUARANTEE:
You'll have thirty days to watch the videos and try the lessons. If you're not happy with the course, I'll give you a refund.
Enroll in The FEAR Formula course.
Enrollment Price – $325
Stay up to date on The FEAR Formula course offerings as well as my other events.