Change your relationship with fear.
Change your relationship with fear.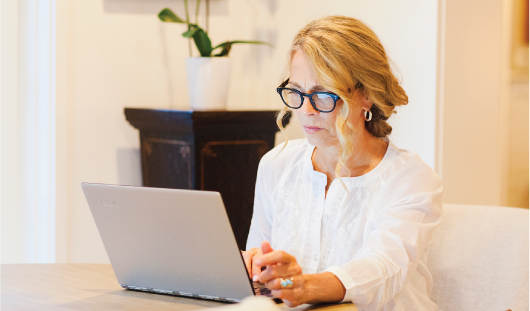 How could unchecked fear be affecting your communication dynamics & productivity?
How could unchecked fear be affecting your communication dynamics & productivity?
Enlightened fear is an ally for confident communication and leadership.
When we become aware of how fear influences our actions, we learn what we need to know and what needs our attention. Only in understanding fear-based thought patterns can we move forward with more courageous living, leadership, and teamwork.
Fear is your fuel for change.
I help fear-facing executives, employees, and individuals who are navigating challenges with communication, productivity, or workplace dynamics by:
Identifying and unpacking what's keeping you stuck.
Mapping out actionable strategies for reframing fear-based thinking and shifting both internal and external narratives.
Setting concrete goals and the steps necessary for reaching those goals.
After one or more needs assessment calls to determine if we're a good fit, I will create a custom, one-page proposal.
3-month packages start at $925.
I help fear-facing companies and team leaders focused on fostering and strengthening communication, productivity, and idea flow by:
Unpacking the communication challenges that keep teams stuck in conflict and inefficiency.
Introducing practices for approaching controversial exchanges and misunderstanding.
Teaching role-playing exercises to facilitate improved communication and sharing of ideas.
After one or more needs assessment calls to determine if we're a good fit, I will create a custom, one-page proposal.
"Nancy helped me understand the fears I was facing in my professional life. Nancy's coaching led me to discover assumptions I was making about my level of skill and performance that were based on false narratives in my mind. The fears were actually somewhat paralyzing, preventing me from being fully effective. Nancy's clear and ingenious approach to identifying fact version fiction not only proved enlightening, but also led to my developing stronger and more effective communication skills. The burden of these fears has completely evaporated and I'm so much more productive. I would highly recommend her to anyone who's fears are holding them back."
Maureen Decker, Financial Advisor
"Nancy helps her clients understand the fears they are facing in their professional lives so they can move forward toward achieving the individualized goals she develops with them. Most notable is her use of Self to create a connection with all parts of her clients, and to foster them to do the same. Her coaching leads her clients to discover assumptions they are making about their level of skill and performance that are also based on false and limiting narratives. She addresses immobilizing fears that are preventing professional and personal success. Nancy's clear, compassionate, and thoughtful approach to identifying problem-saturated narratives shifts her clients into those that are solution-focused and Self-led. I would highly recommend her to anyone whose fears are holding them back."
Maryann Hayes LaBella, M.A. Licensed Marriage and Family Therapist, Clinical Director and Administrator, Koslow Center For MFT, Fairfield University
Bring Nancy to Your Group

Nancy offers provocative talks and workshops that inspire your groups to live, lead, and work more courageously. With evidence-based strategies and personal experience, Nancy's presentations spark audiences to change how fear affects their personal and professional lives. Topics include:
The Art of Difficult Conversations
Navigating the Fear of Failure in Leadership
Fear-Based Thinking and Decision-Making
Before: Nancy gets super-clear on your audience's needs to assure a good fit, proposes a plan, and checks in with you ahead of time to assure you'll shine in your choice to bring Nancy to your group.
During: Nancy delivers mind-changing experiences and concrete takeaways and makes herself available for question-and-answer.
After: Two weeks after, Nancy follows up to assess the experience and assure you and your group moved toward courageous change.
"Nancy's presentation on how to navigate fear-based thinking in the workplace clearly resonated with our alumni. Her FEAR Formula provided specific, actionable steps participants could take to manage their fears and anxiety. I've received so many positive messages from attendees telling me how valuable they found the session and how much they appreciated her energy and enthusiasm for this topic."
Melissa Samuels, Director of Alumni Programs, University at Albany
"Nancy's workshop on the topic of Challenging Conversations is relevant and timely. Nancy is a compelling speaker with a warm presentation style that kept the audience interested, and her strategies made sense and resonated. As the host of the workshop, I received positive feedback and requests for future opportunities to participate in workshops with Nancy."
Joan O'Brien Law, Consultant Organizer
Let's connect.
Schedule a discovery call to discuss your needs.